Welcome to the Protection of the Blessed Virgin Mary Ukrainian Catholic Parish in Vancouver, BC.  Known as St. Mary's, ours is a  church in the Byzantine Rite. The Parish is part of the Ukrainian Catholic Eparchy of New Westminster.  
Administrator: Father Serafym Grygoruk, OSBM
Father Marcos Zubyk OSBM
Bishop Emeritus Most Rev. Severian Yakymyshyn OSBM
                        Divine Liturgy     550 west 14th ave Vancouver BC
Sundays  8:30am and 10:30am        Daily  7:30am  (Chapel) (Monday-Saturday)       Holy Days  10:30am and 7:00pm
Coffee and sweets are available following the 8:30 am and 10:30 am Divine Liturgy in the Fellowship Room. All guests and parishioners are invited. Historic collection of Ukrainian art work, embroidery and pysanky can be seen. The history of the parish religious order in pictures are displayed on the fellowship wall, dating back to 1927…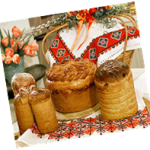 Sunday March 22,  Paska & Pysanky Cultural Event
1:30 pm – 4:30 pm
Holy Eucharist Cathedral Hall –  501-4th Avenue     New Westminster, BC,
Youth and children are invited to participate and make their own traditional Easter Paska bread and Pysanky eggs. We are asking for a small fee of $5.00 per youth or child to cover cost of materials and a snack. Come out and have some fun and take home what you make, at the end. If you plan to attend please contact Paula Kostur at kostur@shaw.ca or Fr. Yuriy at yuriy.m.vyshnevskyy@gmail.com so we can ensure we have enough supplies for everyone. Please confirm by March 16th. Any helping hands from parents are most welcome. Hope to see you.

---
Wednesday, March 4th,  – THE PRIMACY OF FORGIVENESS
6:00pm – 6:30pm: Time for Confessions,
6:30pm – 7:00pm: Akathist to the Sufferings of Jesus Christ
7:00pm – II Mission Session –  AMBASSADORS FOR CHRIST
---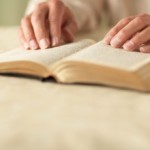 The Protection of the Blessed Virgin Mary Parish welcomes all guests,friends, visiting relatives and Parishioners in celebrating the Divine Liturgy together. May our Lord, through the intercession of the Protectress, the  Blessed Mother of God, bless you and your family!
---
Parastas (memorial services)  7:00pm Each Friday (Feb 20-Mar 27)
 A solemn service (Parastas)  for  deceased family and friends, will be held each Friday during Lent. Join us after this service for some light food and discussion with Father Serafym and Deacon Howard.  We welcome participation of all. Fridays Feb. 20, ending  Friday, March 27th.
---
Everybody is welcome to participate in our services. People can pray with us and reflect on the Word of God. As the Holy Communion is the central part of our Church. We require that people do not receive the Holy Communion, unless they meet specific conditions.
---
May 2, 2015 Saturday BC Ukrainian Cultural Festival
Location: The Clarke Foundation Theatre at Heritage Park Secondary School
33700 Prentis Street Mission BC  V2V 2J7
Come and immerse yourself in the culture of Ukraine at BC's largest Ukrainian Cultural Festival!
http://bcucf.ca/main/
---
Eastern Catholic Church 
http://www.youtube.com/watch?v=xJaI8PXkA0M                 Traditions of the Eastern Catholic Church