Welcome to the Protection of the Blessed Virgin Mary Ukrainian Catholic Parish in Vancouver, BC.  Known as St. Mary's, ours is a  church in the Byzantine Rite. The Parish is part of the Ukrainian Catholic Eparchy of New Westminster.  
Administrator: Father Serafym Grygoruk, OSBM
Father Marcos Zubyk OSBM
Bishop Emeritus Most Rev. Severian Yakymyshyn OSBM
                        Divine Liturgy     550 west 14th ave Vancouver BC
Sundays  8:30am and 10:30am        Daily  7:30am  (Chapel) (Monday-Saturday)       Holy Days  10:30am and 7:00pm
Coffee and sweets are available following the 8:30 am and 10:30 am Divine Liturgy in the Fellowship Room. All guests and parishioners are invited. Historic collection of Ukrainian art work, embroidery and pysanky can be seen. The history of the parish religious order in pictures are displayed on the fellowship wall, dating back to 1927…
---
Sunday May 24, 2015 – Parish Redevelopment Presentation #4
After 10:30 am Liturgy  (@ noon)
Come here the latest information and provide your feedback.
To ensure that we are going together on the same path we need your directions,your comments and your approval.
May 31      Knights of Columbus Presentation – So the World may know Hope
After both Divine Liturgies the Knights  of Columbus will be answering questions about their organization and how to join this non-profit Charitable organization.
---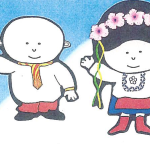 Saturday June 6, 2015  Family Night
3150 Ash St  Vancoucouver   Ukrainian Catholic Centre    5 -11:30pm
Light Dinner, Entertainment, Carnival Games, Dancing, Fun for the whole family….Tickets $10  (18 and under free..but must be accompanied by an adult family member)  Tickets   604-421-8977  or 604-879-5830
---
Mission Days 2015  – Starts May 14, 2015
Publication of the UGCC Council for Evangelization Through our active participation in the spiritual efforts of these ten Mission Days, once again we are called upon to discover and understand anew that our parish communities and families (domestic churches) are missionary in nature.  Here  is the publication in Ukrainian and English.
DECADA-people-UKR-ekran                    DECADA-people-ENG-screen
---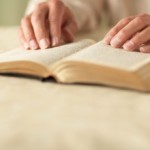 Sunday, May 17
Sunday of the Holy Fathers of the First Ecumenical Council of Nicaea; The Holy Apostle Andronicus and Those with Him; Passing into Eternal Life (1952) of Blessed Ivan Ziatyk, Protohegumen of the Redemptorists and Martyr; 
Acts 20:16-18
,
28-36
;
John 17:1-1
 The Protection of the Blessed Virgin Mary Parish welcomes all guests,friends, visiting relatives and Parishioners in celebrating the Divine Liturgy together. May our Lord, through the intercession of the Protectress, the  Blessed Mother of God, bless you and your family!
---
Special celebration honoring Most Reverend Severian Yakymyshyn, OSBM, Bishop Emeritus of the Eparchy of New Westminster 
70th Anniversary of entrance to the Basilian Fathers' (March 16, 1945)
60th Anniversary of priestly ordination (May 19, 1955)
20th Anniversary of episcopal ordination (25 March 1995)
Friday, June 12, 2015
3:30 PM – Hierarchical Divine Liturgy
St. Mary's Ukrainian Catholic Church  560-West 14th Avenue Vancouver, BC
5:30 PM – Celebratory Dinner
Ukrainian Catholic Centre  3150 Ash Street  Vancouver, BC
Banquet Tickets: $25.00/adults; $12.00/child (6-12); Free for children under 6
Please make a cheque payable to: "Holy Eucharist Cathedral" with memo: "Bishop Severian Jubilee"   RSVP to St. Mary's parish office by 15 May, 2015 office@stmarysbc.com or 604.879.5830
---
Saturday June 20, 2015  CANCER RELAY for LIFE 4pm to 10pm
Our Parish is once again participating in this annual fundraiser at Mahon Park, NVan 4-10pm.  This is an excellent opportunity to support our church team by giving a donation and/or coming out to walk a lap in honour of someone fighting cancer.  We do need your support.  For further details call B. Ballhorn (bjballhorn@gmail.com) or 604-732-3166.