Welcome to the Protection of the Blessed Virgin Mary Ukrainian Catholic Parish in Vancouver, BC.  Known as St. Mary's, ours is a  church in the Byzantine Rite. The Parish is part of the Ukrainian Catholic Eparchy of New Westminster.  
Administrator: Father Serafym Grygoruk, OSBM
Father Marcos Zubyk OSBM
Bishop Emeritus Most Rev. Severian Yakymyshyn OSBM
                        Divine Liturgy     560 west 14th ave Vancouver BC
Sundays  8:30am and 10:30am        Daily  7:30am  (Chapel) (Monday-Saturday)       Holy Days  10:30am and 7:00pm
Coffee and sweets are available following the 8:30 am and 10:30 am Divine Liturgy in the Fellowship Room. All guests and parishioners are invited. Historic collection of Ukrainian art work, embroidery and pysanky can be seen. The history of the parish religious order in pictures are displayed on the fellowship wall, dating back to 1927…
---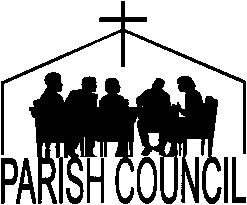 Parish Council Meeting
Monday May 9,  7 pm   St Mary's Ukrainian Catholic Centre Boardroom
---
Stewardship (Koinonia) – the faithful build the community
It is not a new program or a single action or a number of actions.  It is the personal conversion and renewal of one's heart and mind, i.e. living the Eucharist day by day with gratitude and love in an entire life.
Stewardship of time involves first our time spent with God in prayer and sacrament, then the time spent in service to others inspired and guided by the Holy Spirit. Stewardship of talent is sharing God's unique gifts bestowed on us. It is our loving response to God's appointed calling to do HIS will, to proclaim the Good News of Salvation, to heal the afflicted, to feed the hungry, to care for one another, to give full life just as Jesus did. Stewardship of treasure is taking care of and sharing our blessings, i.e. in what we do with our blessings from the heart as a faith response. Stewardship is giving of the first fruits of our time, talent and treasure.
Consider the opportunities for volunteering in our Parish community.  Volunteer forms are at the back of the church. Check your areas of interest. Return the form to the parish office or drop it in the collection box. We will contact you shortly.
---
---
 Sunday April 17-      2 pm   –    Graveside Services at Forest Lawn
Saturday  April 23-  2 pm  –  Graveside Services at Forest Lawn
.
---
Sunday April 24    10 – noon    Daffodil Dash
Science World – False Creek
Our parish is again supporting the annual BC Cancer fundraiser. This
year it is called the Daffodil Dash held on April 24 from 10am-noon at
Science World. It is a much shorter event this year where participants walk 1-5
km or can be spectators cheering on the team. Anyone who would like to join
the team, please call Barbara 604-323-4115. We'd love to have new members.
The team will be canvassing for donations over the next 7 weeks. We hope you
can support us.
---
 The Protection of the Blessed Virgin Mary Parish welcomes all guests,friends, visiting relatives and Parishioners in celebrating the Divine Liturgy together. May our Lord, through the intercession of the Protectress, the  Blessed Mother of God, bless you and your family!