Welcome to the Protection of the Blessed Virgin Mary Ukrainian Catholic Parish in Vancouver, BC.  Known as St. Mary's, ours is a  church in the Byzantine Rite. The Parish is part of the Ukrainian Catholic Eparchy of New Westminster  and is administered by  Father Serafym Grygoruk,  OSBM
                                           Father Marcos Zubyk OSBM Bishop Emeritus :           Most Rev. Severian Yakymyshyn OSBM
Divine Liturgy  (Catholic Mass)    550 west 14th ave Vancouver BC
Sundays    8:30 am   English   10:30 am Ukrainian                   Holy Days  10:30am and 7 pm
Daily                8:15 am                                                                  First Fridays   8:15 am
Coffee and sweets are available following the 8:30 am and 10:30 am Divine Liturgy in the Fellowship Room. All guests and parishioners are invited. Historic collection of Ukrainian art work, embroidery and pysanky can be seen.  The history of the parish religious order in pictures are displayed on the fellowship wall, dating back to 1927…
---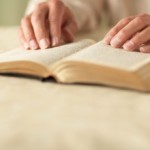 Please, consider reading the Epistle during the 8:30 AM Div. Liturgy. When you decide to do the reading, please, coordinate it either with Fr. Serafym or with Gerry Ukrainetz.  We are also looking for volunteer ushers to assist with welcoming people at the 10:30am Liturgy.  A few minutes of your time would be appreciated.
Ninth Sunday after Pentecost;      Martyr LawrenceMatthew 14:22 -34
---
 Friday August 22. 10:30 am – New Westminster Eparchy
Recalling Canada's First National Internment Operation, 1914-1920: To mark the 100th anniversary of Canada's first national internment operations of 1914-1920 and the War Measures Act, the Ukrainian Canadian Civil Liberties Foundation (UCCLF) will be unveiling 100 plaques . New Westminter Eparchy will have a memorial service and unveiling of the plaque at 11 am in their church hall.
---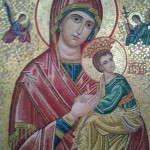 There is a  new "Divine Liturgy Schedule" for newcomers to a Byzantine church.  It explains the differences between a Latin Rite Church and an Eastern Rite church. We have attached a copy for you .
---
The Protection of the Blessed Virgin Mary Parish welcomes all guests,friends, visiting relatives and Parishioners in celebrating this Divine Liturgy together. May our Lord, through the intercession of the Protectress, the  BlessedMother of God, bless you and your family!
"Everybody is welcome to participate in our services. People can pray with us and reflect on the Word of God. However, we require that people do not receive the Holy Communion, unless they meet specific conditions. The Holy Communion is the central part of our Church, and we inform people about this requirement regarding the Holy Communion, right from the beginning."
---
Eastern Catholic Church