Welcome to the Protection of the Blessed Virgin Mary Ukrainian Catholic Parish in Vancouver, BC.  Known as St. Mary's, ours is a  church in the Byzantine Rite. The Parish is part of the Ukrainian Catholic Eparchy of New Westminster.  
Administrator: Father Serafym Grygoruk, OSBM
Father Marcos Zubyk OSBM
Bishop Emeritus Most Rev. Severian Yakymyshyn OSBM
                        Divine Liturgy     560 west 14th ave Vancouver BC
Sundays  8:30am and 10:30am        Daily  7:30am  (Chapel) (Monday-Saturday)       Holy Days  10:30am and 7:00pm
Coffee and sweets are available following the 8:30 am and 10:30 am Divine Liturgy in the Fellowship Room. All guests and parishioners are invited. Historic collection of Ukrainian art work, embroidery and pysanky can be seen. The history of the parish religious order in pictures are displayed on the fellowship wall, dating back to 1927…
---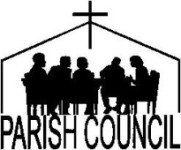 Monday November 23, 2015  7pm
St Mary's Ukrainian Catholic Centre – Boardroom
Parish Council meeting – all parishioners are welcome to attend
---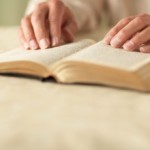 ---
St Mary's Ukrainian Catholic Parish
As individuals and as a parish, we are called upon to ensure that the religious, educational and charitable efforts may continue.  Life challenges us to share our gifts and our talents with the entire community. Putting ourselves at the service of others and not holding back is how we live our faith.
These vital efforts can only continue with your support. You can help in determining the works of services and ministries in our parish.  In essence, you can enable our parish to reach out to build the kingdom of Christ.
If you would like to volunteer your time and talents; contact us at 604-879-5830 or office@stmarysbc.com.  Follow us on Facebook – St Mary's Ukrainian Catholic Church Vancouver.
---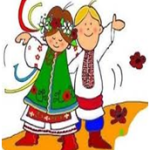 Saturday, November 28.  Ukrainian Food Fair /Bazaar 11am to 5 pm  – 3150 Ash St Vancouver BC Ukrainian Food served all day, Free Admission and Parking,home baking, perogies, cabbage rolls, silent auction, raffles,rummage and more              
---
 The Protection of the Blessed Virgin Mary Parish welcomes all guests,friends, visiting relatives and Parishioners in celebrating the Divine Liturgy together. May our Lord, through the intercession of the Protectress, the  Blessed Mother of God, bless you and your family!