Welcome to the Protection of the Blessed Virgin Mary Ukrainian Catholic Parish in Vancouver, BC.  Known as St. Mary's, ours is a  church in the Byzantine Rite. The Parish is part of the Ukrainian Catholic Eparchy of New Westminster.  
Administrator: Father Serafym Grygoruk, OSBM
Father Marcos Zubyk OSBM
Bishop Emeritus Most Rev. Severian Yakymyshyn OSBM
                        Divine Liturgy     560 west 14th ave Vancouver BC
Sundays  8:30am and 10:30am        Daily  7:30am  (Chapel) (Monday-Saturday)       Holy Days  10:30am and 7:00pm
Coffee and sweets are available following the 8:30 am and 10:30 am Divine Liturgy in the Fellowship Room. All guests and parishioners are invited. Historic collection of Ukrainian art work, embroidery and pysanky can be seen. The history of the parish religious order in pictures are displayed on the fellowship wall, dating back to 1927…
---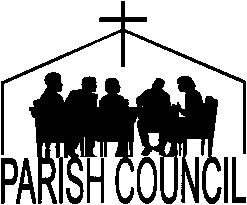 Parish Council Meeting
Monday September 12  7 pm   St Mary's Ukrainian Catholic Centre Boardroom
Father Serafym OSBM will be doing  Basilian committee work  until  August in Rome .
Father Marcos is the assistant administrator in his absence.
---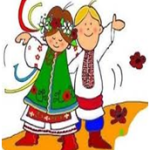 Parish Picnic  September  11,   10:30am Divine Liturgy  on the Parish Grounds
Special thanks to all who came and brought their friends.   We also appreciate all the help in the kitchen and set up of the tables and chairs.
  "Bill"Вічная Пам'ять! In Everlasting Memory!
Bill Smigel St Mary's Ukrainian Catholic Parish choir director for over 50 years passed away yesterday.
our prayers and thoughts to the family Beloved teacher and choir director, William "Bill" Smigel passed peacefully into the Lord's presence on September 6, 2016 at Burnaby General Hospital. He will be dearly missed by his beloved wife and soulmate of 50 years, Nadia; children Mark (Lori), Greg (Tanya) and daughter Leah; his grandchildren Joshua, Matthew, Rebecca, Sophia, Olivia, and Annalies. Survived by brothers, Len, Edward and sister-in-law Jae- Lynne. Bill was predeceased by his parents, brother Donald and sisters-in-law Ruby and Yvonne. Liturgy (Mass)  Christian Burial on Thursday, September 15 at 10:00 a.m. at St. Mary's Ukrainian Catholic Church, 550 West 14th Avenue, in Vancouver. Interment to follow at 2:45 p.m. at Gardens of Gethsemani Catholic Cemetery,15800 32 Ave, Surrey, BC. In lieu of flowers, donations gratefully accepted, made towards an Education Foundation in William's name.
---

The Bazaar "Preserves and Baking"  is requesting any extra preserves that you will be making over the summer. They are also asking for Home baking such as brownies, breads and buns, pies, cakes, cinnamon buns, cookies and any other baking that does not include fillings such as cream or cheese or other dairy products. The Bazaar "Rummage Sale"  need items for the Rummage Sale such as clean slightly used clothing, clean kitchen utensils (pots and the like), household items (picture frames, ornaments and the like). The Bazaar "Silent Auction"  is asking for donations of all things (ie: Hockey tickets, dinners for two, wine box, etc.) to be bid on at the Silent Auction. Please bring them to the Parish Office or drop them off any sunday at 10am – 10 30 am north side of the Ukrainian Catholic Centre
>>PYROHY MAKING DATES: September 21 & 28 & October 5 & 18,
Wednesdays beginning at 8 am. Your help (male or female) is greatly appreciated.
---
Stewardship (Koinonia) – the faithful build the community
It is not a new program or a single action or a number of actions.  It is the personal conversion and renewal of one's heart and mind, i.e. living the Eucharist day by day with gratitude and love in an entire life.
Stewardship of time involves first our time spent with God in prayer and sacrament, then the time spent in service to others inspired and guided by the Holy Spirit. Stewardship of talent is sharing God's unique gifts bestowed on us. It is our loving response to God's appointed calling to do HIS will, to proclaim the Good News of Salvation, to heal the afflicted, to feed the hungry, to care for one another, to give full life just as Jesus did. Stewardship of treasure is taking care of and sharing our blessings, i.e. in what we do with our blessings from the heart as a faith response. Stewardship is giving of the first fruits of our time, talent and treasure.
Consider the opportunities for volunteering in our Parish community.  Volunteer forms are at the back of the church. Check your areas of interest. Return the form to the parish office or drop it in the collection box. We will contact you shortly.
---
---
The Protection of the Blessed Virgin Mary Parish welcomes all guests,friends, visiting relatives and Parishioners in celebrating the Divine Liturgy together. May our Lord, through the intercession of the Protectress, the  Blessed Mother of God, bless you and your family!