Welcome to the Protection of the Blessed Virgin Mary Ukrainian Catholic Parish in Vancouver, BC.  Known as St. Mary's, ours is a  church in the Byzantine Rite. The Parish is part of the Ukrainian Catholic Eparchy of New Westminster.  
Administrator: Father Serafym Grygoruk, OSBM
Father Marcos Zubyk OSBM
Bishop Emeritus Most Rev. Severian Yakymyshyn OSBM
                        Divine Liturgy     550 west 14th ave Vancouver BC
Sundays  8:30am and 10:30am        Daily  7:30am  (Chapel) (Monday-Saturday)       Holy Days  10:30am and 7:00pm
Coffee and sweets are available following the 8:30 am and 10:30 am Divine Liturgy in the Fellowship Room. All guests and parishioners are invited. Historic collection of Ukrainian art work, embroidery and pysanky can be seen. The history of the parish religious order in pictures are displayed on the fellowship wall, dating back to 1927…
---
Pope Francis has signed a decree declaring "venerable" Metropolitan Andrey Sheptytsky, who led the Ukrainian Catholic Church in the tumultuous period of both World Wars and at the beginning of Soviet occupation.
The pope, on July 16 signed the decree recognizing that Metropolitan Sheptytsky heroically lived a life of Christian virtue. The recognition is an initial step in the sainthood process; the Vatican would have to recognize a miracle attributed to his intercession for a beatification ceremony to be scheduled.  Metropolitan Sheptytsky led the Eastern Catholic Church in Ukraine from 1901 until his death in 1944. During the period of his leadership, Ukraine and its people were ruled by seven different regimes: Austrian, Russian, Ukrainian, Polish, Soviet, Nazi, and finally, the Soviets again.
---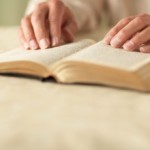 September 13, 2015     12noon    St Mary's Parish Picnic Mark your calendars.  Details on the food and entertainment shortly.              
---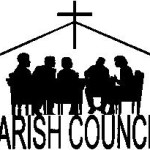 Monday ,  September 14, 2015  Parish Council Meeting 7pm t0 8:30pm  St Mary's Ukrainian Catholic Centre  Boardroom Parish executive members will get the agenda 1 week prior to meeting. All committee chairs are required to attend.               
---
 Sunday, September 27, 2015,    Relationship with Jesus   Presentation by Leah Smigel HOLY EUCHARIST CATHEDRAL  501 – 4th Avenue, New Westminster,  The Ukrainian Catholic Eparchy of New Westminster  invites everyone to stay in the church right after the Divine Liturgy for a short presentation on " We were created for the relationships with our Creator. Does our life reflect this? With whom or what do we build our daily relationships? Leah Smigel will lead  in the reflections on these crucial aspects of our life.     
---
 The Protection of the Blessed Virgin Mary Parish welcomes all guests,friends, visiting relatives and Parishioners in celebrating the Divine Liturgy together. May our Lord, through the intercession of the Protectress, the  Blessed Mother of God, bless you and your family!