Welcome to the Protection of the Blessed Virgin Mary Ukrainian Catholic Parish in Vancouver, BC.  Known as St. Mary's, ours is a  church in the Byzantine Rite. The Parish is part of the Ukrainian Catholic Eparchy of New Westminster.  
Administrator: Father Serafym Grygoruk, OSBM
Father Marcos Zubyk OSBM       Father Joseph Pidskalny, OSBM
Bishop Emeritus Most Rev. Severian Yakymyshyn OSBM
                        Divine Liturgy     560 West 14th Avenue Vancouver BC
Sundays  8:30am and 10:30am        Daily  7:30am  (Chapel) (Monday-Saturday)       Holy Days  10:30am and 7:00pm
Coffee and sweets are available following the 8:30 am and 10:30 am Divine Liturgy in the Fellowship Room. All guests and parishioners are invited. Historic collection of Ukrainian art work, embroidery and pysanky can be seen. The history of the parish religious order in pictures are displayed on the fellowship wall, dating back to 1927…
---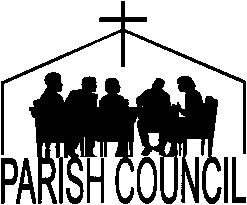 Parish Council Meeting
Wednesday November 30 at 7 pm   St Mary's Ukrainian Catholic Centre BoardRoom
This will be the first parish council meeting of the new  2016-2017 Parish Council
---
We will solemnly commemorate the Famine in Ukraine/Holodomor (1932-1933) with a Panachyda following the Liturgy.
The Ukrainian Canadian Congress (UCC) in British Columbia  invites you to Holodomor Commemoration Day
Sunday, November 27th, 2016 at 1:00 PM,
Ukrainian Hall of Holy Trinity Orthodox Cathedral (154 E 10th Ave, Vancouver, BC).
1:00 PM – Ecumenical Panakhyda (Memorial Service) for the victims of the Holodomor (Genocide by Famine) in Ukraine
1:30 PM – Honorary speakers (Government and Legislative Assembly representatves)
2:00 PM – "Genocide Revealed" documentary screening (short educational version for Canadian schools, directed by Yurij Luhovy)
2:30 PM – Holodomor exhibit and open discussions.
Admission is free, but we will welcome donations to support UCC Holodomor educational initiatives.
---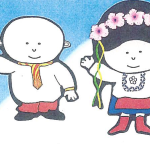 You and your friends and family are invited to attend this year's Ukrainian Christmas Carol Festival
Sunday, December 11, 2016 at 2:00 PM
Ukrainian Catholic Centre on 3150 Ash Street (16th and Cambie St.)
Admission: Adults/$12; Seniors/$10; Students and Children/no charge. Festive refreshments will be served.
Запрошуємо Вас з родиною та друзями на черговий Фестиваль Українських Колядок в неділю 11-го грудня, 2016р о 2:00
Українському Католицькому Центрі  3150 Ash Street (16th і Cambie St.)
Вступ: $12; Сеньйорам/$10; Студенти й діти/безплатно.
Святочна перекуска після концерту.
---
79th Annual Ukrainian Food Fair and Bazaar
December 3, 2016     11am to 5 pm                     3150 Ash Street Vancouver BC
Free Admission Free Parking,  Ukrainian Food served all day, Silent Auction, Rummage Sale, Christmas Booths, Take out Ukrainian Food, Preserves, and more food…..
The Bazaar "Preserves and Baking"  is requesting any extra preserves that you will be making over the summer. They are also asking for Home baking such as brownies, breads and buns, pies, cakes, cinnamon buns, cookies and any other baking that does not include fillings such as cream or cheese or other dairy products. The Bazaar "Rummage Sale"  need items for the Rummage Sale such as clean slightly used clothing, clean kitchen utensils (pots and the like), household items (picture frames, ornaments and the like). The Bazaar "Silent Auction"  is asking for donations of all things (ie: Hockey tickets, dinners for two, wine box, etc.) to be bid on at the Silent Auction. Please bring them to the Parish Office or drop them off any sunday at 10am – 10 30 am north side of the Ukrainian Catholic Centre
---
Food Bank Donations: We encourage all parishioners to contribute to the Food Bank on the 1st and 3rd Sundays of every month. Please add your support. Next Food Bank Collection: Sunday, December 4, 2016.
---
Stewardship (Koinonia) – the faithful build the community
It is not a new program or a single action or a number of actions.  It is the personal conversion and renewal of one's heart and mind, i.e. living the Eucharist day by day with gratitude and love in an entire life.
Stewardship of time involves first our time spent with God in prayer and sacrament, then the time spent in service to others inspired and guided by the Holy Spirit. Stewardship of talent is sharing God's unique gifts bestowed on us. It is our loving response to God's appointed calling to do HIS will, to proclaim the Good News of Salvation, to heal the afflicted, to feed the hungry, to care for one another, to give full life just as Jesus did. Stewardship of treasure is taking care of and sharing our blessings, i.e. in what we do with our blessings from the heart as a faith response. Stewardship is giving of the first fruits of our time, talent and treasure.
Consider the opportunities for volunteering in our Parish community.  Volunteer forms are at the back of the church. Check your areas of interest. Return the form to the parish office or drop it in the collection box. We will contact you shortly.
---
---
The Protection of the Blessed Virgin Mary Parish welcomes all guests,friends, visiting relatives and Parishioners in celebrating the Divine Liturgy together. May our Lord, through the intercession of the Protectress, the  Blessed Mother of God, bless you and your family!