Welcome to the Protection of the Blessed Virgin Mary Ukrainian Catholic Parish in Vancouver, BC.  Known as St. Mary's, ours is a  church in the Byzantine Rite. The Parish is part of the Ukrainian Catholic Eparchy of New Westminster.  
Administrator: Father Serafym Grygoruk, OSBM
Local Superior:Father Joseph Pidskalny, OSBM
Bishop Emeritus Most Rev. Severian Yakymyshyn OSBM
                        Divine Liturgy     560 West 14th Avenue Vancouver BC
Sundays  8:30am/10:30am   Monday-Saturday  7:30am/8:30am (Chapel)    Holy Days  10:30am/7:00pm
Coffee and sweets are available following the 8:30 am and 10:30 am DivineLiturgy in the Fellowship Room. All guests and parishioners are invited. A historic collection of Ukrainian artwork, embroidery, and pysanky can be seen. The history of the parish religious order in pictures are displayed on the fellowship wall, dating back to 1927...
---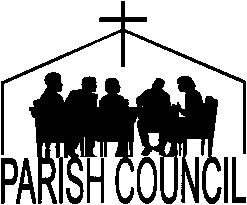 Wednesday  January 10 , at 7 pm     Parish Council Meeting   
---
  An updated list of new officers and chairs along with draft minutes will be available shortly.
---
USEFUL EXCHANGE AND HELP –
If you have some items that you want to donate, please, submit your info. On the other hand, if you need some items, let us also know about it.
Write to Fr. Serafym on his email: serh70@outlook.com or phone him at our Parish Office.
---
 Monday to Saturday:  7:30am and 8:30am  Divine Liturgy in the chapel ( next to the monastery)
 
 Saturday, December. 16:  9:30 am:
UCWLC Meeting. Moleben with meeting to follow in the Boardroom. This is our final meeting of 2017.  
---
Saturday, December 16, 2017
 The Ukrainian Eparchial School "Ridna Skola" will have a Christmas
Concert on Saturday, December 16, 2017, at 11:00 AM in our Fellowship Room. The tickets: adult – $15; for children – $5; for children under 6 year old – free. The money will go for the needs of the school. Phones: 604-704-2801; 778-387-7071; or email: ridslovo@yahoo.com.
---
Ukrainian Food Fair and Bazaar   Saturday   December 2, 2017


We thank everyone for came out to support our annual bazaar event.  As always our event was a huge success with the community and of course all those who love hand made Ukrainian pyrogies and cabbage rolls.
Next year the event will take place December 1,2018  So mark your calendars.
---
 Food Bank Donations: We encourage all parishioners to contribute to the Food Bank on the 1st and 3rd Sundays of every month. Please add your support. 
---
Stewardship (Koinonia) – the faithful build the community
It is not a new program or a single action or a number of actions.  It is the personal conversion and renewal of one's heart and mind, i.e. living the Eucharist day by day with gratitude and love in an entire life.
Stewardship of time involves first our time spent with God in prayer and sacrament, then the time spent in service to others inspired and guided by the Holy Spirit. Stewardship of talent is sharing God's unique gifts bestowed on us. It is our loving response to God's appointed calling to do HIS will, to proclaim the Good News of Salvation, to heal the afflicted, to feed the hungry, to care for one another, to give full life just as Jesus did. Stewardship of treasure is taking care of and sharing our blessings, i.e. in what we do with our blessings from the heart as a faith response. Stewardship is giving of the first fruits of our time, talent, and treasure.
Consider the opportunities for volunteering in our Parish community.  
---
The Protection of the Blessed Virgin Mary Parish welcomes all guests, friends, visiting relatives and Parishioners in celebrating the Divine Liturgy together. May our Lord, through the intercession of the Protectress, the  Blessed Mother of God, bless you and your family!