Welcome to the Protection of the Blessed Virgin Mary Ukrainian Catholic Parish in Vancouver, BC.  Known as St. Mary's, ours is a  church in the Byzantine Rite. The Parish is part of the Ukrainian Catholic Eparchy of New Westminster.  
               Administrator:    Father Serafym Grygoruk, OSBM                                             Father Marcos Zubyk OSBM                                                      Bishop Emeritus :   Most Rev. Severian Yakymyshyn OSBM
              Divine Liturgy  (Catholic Mass)    550 west 14th ave Vancouver BC
Sundays    8:30 am   English   10:30 am Ukrainian                   Holy Days  10:30am and 7 pm
Daily                8:15 am                                                                  First Fridays   8:15 am
Coffee and sweets are available following the 8:30 am and 10:30 am Divine Liturgy in the Fellowship Room. All guests and parishioners are invited. Historic collection of Ukrainian art work, embroidery and pysanky can be seen.  The history of the parish religious order in pictures are displayed on the fellowship wall, dating back to 1927…
---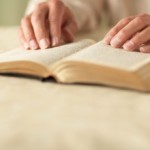 Sunday, September 21  Sunday After the Exaltation of the Cross, Tone 6; Holy Apostle Codratus of Magnesia (249-52); Galatians 2:16-20; Mark 8:34-9:1
Sunday, September 28  Sixteenth Sunday after Pentecost, Tone 7; Our Venerable Father and Confessor Chariton (350); Synaxis of the Venerable Fathers of the Monastery of the Caves in Kiev Who Repose in the Nearer Caves of the Venerable Anthony;   2 Corinthians 6:1-10; 2 Corinthians 4:6-15; Matthew 25:14-30; Luke 6:17-23
Daily readings can be found here                  http://www.royaldoors.net/daily-readings/
---
Sunday, September 21st, at 1:00pm – 3:00pm
Let's support Ukraine with the peace rally in Vancouver, and draw attention of Canadians to the horrific war in Eastern Europe! Facebook Event:
https://www.facebook.com/events/1535901269959256
Vancouver, Art Gallery on Robson St.       
---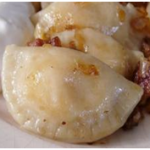 "Pyrohy Making" dates for the Bazaar -
Wednesdays at 8 am: September 24; October 8 and October 15.
For more information, call  Henriette Ukrainetz at 604.291.0087.
---
October 18, 2014     Saturday Ukrainian Hoedown
Back by popular demand.  Grub 7-9 pm    Dancing until midnite. Tickets  Marlayne  –  604- 274-3164 or Nadia 604-432-7144 Adults  $30   Youth  12-15 years  $15 Cash Bar   and   prizes for the best Western Attire    
---
The Protection of the Blessed Virgin Mary Parish welcomes all guests,friends, visiting relatives and Parishioners in celebrating this Divine Liturgy together. May our Lord, through the intercession of the Protectress, the  BlessedMother of God, bless you and your family!
"Everybody is welcome to participate in our services. People can pray with us and reflect on the Word of God. However, we require that people do not receive the Holy Communion, unless they meet specific conditions. The Holy Communion is the central part of our Church, and we inform people about this requirement regarding the Holy Communion, right from the beginning."
---
Eastern Catholic Church