Welcome to the Protection of the Blessed Virgin Mary Ukrainian Catholic Parish in Vancouver, BC.  Known as St. Mary's, ours is a  church in the Byzantine Rite. The Parish is part of the Ukrainian Catholic Eparchy of New Westminster.  
Administrator: Father Serafym Grygoruk, OSBM
Father Marcos Zubyk OSBM
Bishop Emeritus Most Rev. Severian Yakymyshyn OSBM
                        Divine Liturgy     550 west 14th ave Vancouver BC
Sundays  8:30am and 10:30am        Daily  7:30am  (Chapel) (Monday-Saturday)       Holy Days  10:30am and 7:00pm
Coffee and sweets are available following the 8:30 am and 10:30 am Divine Liturgy in the Fellowship Room. All guests and parishioners are invited. Historic collection of Ukrainian art work, embroidery and pysanky can be seen. The history of the parish religious order in pictures are displayed on the fellowship wall, dating back to 1927…
---
Pope Francis has signed a decree declaring "venerable" Metropolitan Andrey Sheptytsky, who led the Ukrainian Catholic Church in the tumultuous period of both World Wars and at the beginning of Soviet occupation.
The pope, on July 16 signed the decree recognizing that Metropolitan Sheptytsky heroically lived a life of Christian virtue. The recognition is an initial step in the sainthood process; the Vatican would have to recognize a miracle attributed to his intercession for a beatification ceremony to be scheduled.  Metropolitan Sheptytsky led the Eastern Catholic Church in Ukraine from 1901 until his death in 1944. During the period of his leadership, Ukraine and its people were ruled by seven different regimes: Austrian, Russian, Ukrainian, Polish, Soviet, Nazi, and finally, the Soviets again.
---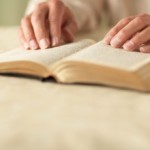 Sunday, August 9
Eleventh Sunday after Pentecost, Tone 2; Post-feast of the Transfiguration; Holy Apostle Matthias; [Dormition Fast] 1 Corinthians 9:2-12; Acts 1:12-17,21-26; Matthew 18:23-35; Luke 9:1-6
Sunday, August 16
Twelfth Sunday after Pentecost, Tone 3; Post-feast of the Dormition; the Transfer from Edessa to Constantinople of the Holy Icon "Not Made with Hands" of Our Lord, God and Savior Jesus Christ, also Called the Holy Veil, and the Holy Martyr Diomedes (284-305);  1 Corinthians 15:1-11; Matthew 19:16-26
Sunday, August 23
Thirteenth Sunday after Pentecost, Tone 4; Leave-taking of the Feast of the Holy Dormition; Holy Martyr Luppus; Holy Priest-Martyr Irenaeus, Bishop of Lyons (193-211);  1 Corinthians 16:13-24; Matthew 21:33-42
Sunday, August 30
Fourteenth Sunday after Pentecost, Tone 5; Our Holy Fathers and Patriarchs of Constantinople Alexander (336), John (577), and Paul the Younger (784);  2 Corinthians 1:21-2:4; Matthew 22:1-14
---
September 13,2015     12noon    St Mary's Parish Picnic Mark your calendars.  Details on the food and entertainment shortly.              
---
Thursday,  August 6,2015 7pm   Wooden Churches in Ukraine Lecture Vasyl Slobodian – Ukraine's Cultural history expert talks about wooden churches in Ukraine.  Presented by Ukrainian Community Society of Ivan Franco 5311 Francis Road  Richmond BC.        
---
 The Protection of the Blessed Virgin Mary Parish welcomes all guests,friends, visiting relatives and Parishioners in celebrating the Divine Liturgy together. May our Lord, through the intercession of the Protectress, the  Blessed Mother of God, bless you and your family!