Welcome to the Protection of the Blessed Virgin Mary Ukrainian Catholic Parish in Vancouver, BC.  Known as St. Mary's, ours is a  church in the Byzantine Rite. The Parish is part of the Ukrainian Catholic Eparchy of New Westminster.  
Administrator: Father Serafym Grygoruk, OSBM
Local Superior:Father Joseph Pidskalny, OSBM
Bishop Emeritus Most Rev. Severian Yakymyshyn OSBM
                        Divine Liturgy     560 West 14th Avenue Vancouver BC
Sundays  8:30am/10:30am   Monday-Saturday  7:30am/8:30am (Chapel)    Holy Days  10:30am/7:00pm
Coffee and sweets are available following the 8:30 am and 10:30 am Divine Liturgy in the Fellowship Room.
All guests and parishioners are invited.
A historic collection of Ukrainian artwork, embroidery, and pysanky can be seen.
The history of the parish religious order in pictures are displayed on the fellowship wall, dating back to 1927…
---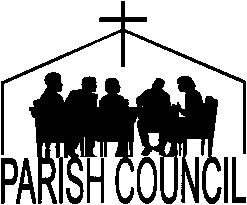 Wednesday  February 28, at 7 pm     Parish Council Meeting   Boardroom  3150 Ash ST Vancouver
---
Bishop Emeritus Most Rev. Severian Yakymyshyn OSBM is now back at home keep him in your prayers
---
USEFUL EXCHANGE AND HELP –
If you have some items that you want to donate, please, submit your info. On the other hand, if you need some items, let us also know about it.
Write to Fr. Serafym on his email: serh70@outlook.com or phone him at our Parish Office.
---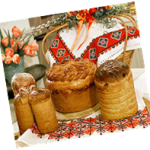 EASTER BAKE SALE
This year, members of our UCWLC will do the annual Easter Bake Sale with PRE-ORDER sales only.
There will be NO SALE or lunch on Saturday March 24. There will only be order pickups on that day from 10:00 AM to Noon.
Order forms are available at the back of the church, in the Parish Office and on line at St. Mary's website www.stmarysbc.com for printing.
Forms are to be completed and returned to the Parish Office, 550 West 14th Avenue, no later than March 14, 2018.
All orders must be accompanied with full payment.
To ensure you are not disappointed, NO ORDERS WILL BE ACCEPTED AFTER MARCH 14, 2018 – please submit your orders as soon as possible.    click link below to print your order form.
---
Sunday, February 11: – UCWLC PANCAKE BREAKFAST.
Our Ukrainian Catholic Womens League  (UCWLC) are hosting their annual Valentine Pancake Breakfast after both morning Divine Liturgies.
Everyone is most welcome to attend. Please come and enjoy good food and fellowship.
---
 GREAT LENT begins on Monday, February 12.
During Great Lent we will celebrate:
• Divine Liturgy and the Sorokousty Service (praying for our deceased
family members and friends) on Fridays at 7:00 PM in church.
• Stations of the Cross on Wednesdays at 7:00 PM in chapel.
• Presanctified Liturgy on Tuesdays at 7:00 PM in chapel.
You can submit new names for the Sorokousty Service by using the Sorokousty envelopes that are found in the church vestibule. Please make it a point to attend as many of the services are you are able to.
Tuesday, Feb. 13, at 7:00 PM
– Presanctified Liturgy in the chapel.
-Wednesday, Feb. 14, at 7:00 PM
– The Way of the Cross in the Chapel.
– Friday, Feb. 16, at 7:00 PM
– Memorial Divine Liturgy and Sorokousty
——–
>>
Saturday, February, 17:
UCWLC monthly meeting. 9:30 AM Moleben
with meeting to follow. Please try to make the meeting.
>> Please note, that on Feb. 23, Mar. 2, and Mar. 9, after the Sorokousty we will have presentations in the church basements
---
Prayer Participation
Rosary in Chapel at 10 AM on Sundays. Participants join in prayer for the intentions of our Parish, Clergy, parishioners and youth, parish unity and harmony and to attract more faithful to join the parish and worship God.
· Liturgical Cycle of Prayer in the Church at 10 AM on Sundays. This may include the Third Hour – this service commemorates the hour when the Holy Spirit descended upon the apostles or the . Sixth Hour and Typica – this commemorates Christ's Passion on the cross.
· Moleben to Mary – Sunday and 3 times a week in the month of May
· Moleben to Jesus – Sunday and 3 times a week in the month of June
· Stations of the Cross on Wednesdays during Lent in the chapel.
· Sorokousty Service – This service allows us to pray together to commemorate the deceased of the Parish Fridays during Lent. You can submit deceased the names of your family members to the Parish.
---
Are you a member of the Knights or Columbus or interested in becoming one?
We are updating our records for men in the Parish that are currently Knights and inviting men to join.
Please give Adrian a call at 604-380-2575.
---
Just a year end pictoral  for 2017    enjoy
---
 Food Bank Donations: We encourage all parishioners to contribute to the Food Bank on the 1st and 3rd Sundays of every month. Please add your support. 
---
Stewardship (Koinonia) – the faithful build the community
It is not a new program or a single action or a number of actions.  It is the personal conversion and renewal of one's heart and mind, i.e. living the Eucharist day by day with gratitude and love in an entire life.
Stewardship of time involves first our time spent with God in prayer and sacrament, then the time spent in service to others inspired and guided by the Holy Spirit. Stewardship of talent is sharing God's unique gifts bestowed on us. It is our loving response to God's appointed calling to do HIS will, to proclaim the Good News of Salvation, to heal the afflicted, to feed the hungry, to care for one another, to give full life just as Jesus did. Stewardship of treasure is taking care of and sharing our blessings, i.e. in what we do with our blessings from the heart as a faith response. Stewardship is giving of the first fruits of our time, talent, and treasure.
Consider the opportunities for volunteering in our Parish community.  
---
The Protection of the Blessed Virgin Mary Parish welcomes all guests, friends, visiting relatives and Parishioners in celebrating the Divine Liturgy together. May our Lord, through the intercession of the Protectress, the  Blessed Mother of God, bless you and your family!