Ukrainian Food Fair and Bazaar   Saturday   December 2, 2017
11 am to 5 pm  
As in past years, our Bazaar Committee is kindly requesting any extra preserves
(jams, pickles, relishes, etc.) that you will be making over the summer. They will be
sold at our Parish Bazaar. Your help is greatly appreciated.
---
THE HOLODOMOR NATIONAL AWARENESS TOUR BUS, will be at the
Royal BC Museum Victoria BC (parked on the sidewalk over by the Carillon Tower) on Sun.
3 Sept., 10 am to 5 pm and Monday 4 September 10 am to 4 pm. Admission is
free. Donation box (for cash or cheque) will be available.
Cheque payable to:
CANADA UKRAINE FOUNDATION (HOLODOMOR TOUR BUS … VICTORIA)
The "Holodomor National Awareness Tour", is a joint project between four organizations: the Canada Ukraine Foundation (CUF, the lead on the project), the Ukrainian Canadian Congress (UCC), the Ukrainian Canadian Research and Documentation Centre (UCRDC) and the Holodomor Research and Educational Consortium (HREC).
The tour takes places on a customized 42' RV, with a state-of-the-art interactive audio-visual technology centre on board. The RV will be wheelchair accessible and will tour Canada, visiting elementary and secondary schools, universities, government buildings, Ukrainian community and Canadian mainstream events, and festivals and gatherings across the country. The goal of the awareness tour is to educate all Canadians about the famine created by Joseph Stalin in 1932-1933, murdering millions of Ukrainians.
This project will operate as a teaching module for elementary and high school students, teaching the values of multiculturalism, diversity, and the importance of human rights and freedoms, the rule of law and respect for human dignity. It will also present the concept of crimes against humanity and genocide as seen through the lens of the Holodomor.
(Information in this article is taken from the CUF Foundation website. You can read more here: https://cufoundation.ca/current-operating/96-holodomor-national-awareness-tour)
---
Our Bishop, Most Rev. Ken (Nowakowski) celebrated his 10th anniversary of Episcopal Ordination on 24 July and we want to continue to the celebrations! You are invited to thank God for Bishop Ken's vocation and episcopal ministry in our Eparchy at the Divine Liturgy on Sunday, 17 September at the New Westminster parish at 11:00 am. There is no charge for the reception meal following the Divine Liturgy, however there is limited seating available in order to make sure we are prepared to host you please RSVP no later than 10 September to: Fr. Mykhailo Ozorovych Tel: 604-704-5889,
mykhailo.oz@gmail.com In lieu of a gift, Bishop Ken has requested donations be made to Holy Eucharist Cathedral for the building of a handicapped ramp.
---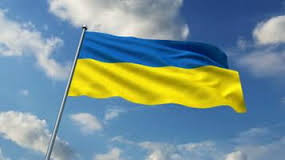 Запрошуємо українську громаду Ванкувера на традиційний пікнік з нагоди Дня Незалежності України.
Пікнік відбудеться 26 серпня, о 3 годині, на 3 пляжі у Стенлі Парку. Святкування розпочнеться підняттям Прапора України. Планується потлак, BBQ та солодкий стіл, українська музика та пісні, "дитячий куточок" для маленьких українців, крамничка з сувенірною продукцією, а також приємне спілкування у дружньому колі. Пікнік організовується Конгресом Українців Канади. Хто бажає долучитись до організаціі – щиро просимо!
August 26th, Saturday, at the 3-rd Beach in Stanley Park, from 3:00 pm till 6:00 pm. Ukrainian Independence Day in Vancouver!
---
The purpose of camp is to provide an opportunity for youth to experience God through nature and the companionship of others. Children will experience Ukrainian language and culture during camp along with games, religious activities, hikes, sports, arts and crafts, camp fires, water activities and other summer camp activities. This marks the 34th year of our Ukrainian Catholic Summer Camp. Camp will take place in Kelowna at the OAC facility. Camp offers a wide range of activities for campers aged 7-15 (as of December 31, 2017).Registration will be available online via Eventbrite "Camp St. Volodymyr BC 2017." Early bird registration Ends July 6, 2017. WAYS TO HELP. VOLUNTEER: Camp St. Volodymyr is a nonprofit camp, run on a volunteer basis.If you are interested in helping at this year's camp as a counsellor, chef, arts & crafts or cultural coordinator please contact Jennifer. Applications forms for counsellors are due May 15, 2017. All volunteers will be subject to a criminal records check and must sign the camp code of conduct. DONATE: We are always happy to accept food donations of vegetables, fruits, cereals, and treats for children such as cakes, cookies, as well as monetary donations. Tax receipts can be issued with donations of $25 or more. For more information contact Jennifer Caldwell @ 604.220.0584 or jennsawka@hotmail.com. Visit our webpage via www.nweparchy.ca